Editor's note: This is the first in a two-part series where Keyan Zandy of the Skiles Group talks to industry experts about building materials. The first are Preston Pressley, president of Baker Triangle; Kolby May, vice president of Osburn Contractors; David Garrett, president of SteelFab Texas; and David Fultz, senior vice president of TDIndustries.
This conversation may not reveal things we want to hear, but rather things we need to hear. The more we can inform our customers, the better off we will all be. So, the hopeful goal of this conference is for all of us to better understand what is happening with the hyper-volatility that drives building materials today.
I feel like the expensive stuff – drywall framing, structural steel, mechanical plumbing and concrete – will give us a good insight into why things are currently so complex and maybe get some idea of ​​what what we can expect as we roll into 2022.
ZANDY: What kind of escalation are you seeing in the cost of building materials right now?
GARRET: We absolutely saw huge increase in the prices of steel materials. From August 2020 to present, tube increases have increased by approximately 160%, plates by approximately 140%, and wide flanges by approximately 70%. The joists and the deck are much worse – the price of the deck has gone up 300% and the joists have gone up about 400%.
MAY: Concrete prices are also on the rise, but the biggest impact we've seen is steel in terms of rebar. Our suppliers only guarantee prices for 15 days – and we have recently seen situations where the price we had one week is exceeded the next. We'll put together an offer and submit it to a GC, but by the time they submit it to the owner, that price is no good. It was difficult for us because it is constantly changing.
PRESSLEY: We see a lot of steel in many of our proposals and packages. Everything that touches walls in the commercial industry – exterior and interior, both non-structural and structural – is usually constructed with steel framing. So I think steel is driving a lot of those cost increases, and now the gypsum market has started to follow – not as often and not as much, but prices have gone up. These were very stable for a very long time. To give some perspective, we have seen 12 consecutive monthly increases in metal fabricator prices – between 10-15% each month since October 2020 – and this trend is expected to continue through the end of 2021.
FULTZ: We see climbing at all levels. For example, copper changes weekly and monthly, sometimes even daily. It's up about 43% so far from 2020. The weird thing is that you would typically see a natural price progression going up and then down when it comes to commodity futures. copper. But now they just keep going up. We got feedback from our suppliers, and they get information from their manufacturers; unfortunately, we expect the increase in the next quarter to be probably 20-30%.
ZANDY: So why is all this happening? It's convenient to blame the pandemic, but I don't think it's just because of Covid in all areas. There seem to be layers of complexity.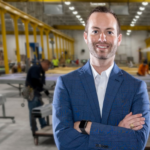 PRESSLEY: That's the million dollar question. In our conversations with the largest stud and rail steel fabricators in the country, we were unable to get a solid answer as to Why, but the impact of Covid cannot be denied. Many manufacturing facilities slowed down during the pandemic and then came back online with incremental capacities. I don't think we're back to the production we had in the first quarter of 2020, and now inventory is down. As a rolled coil, for example. There is no reel sitting and waiting in a stockyard. Inventories were depleted and raw materials were slow to return to manufacturers for production. We currently focus heavily on domestic products, primarily due to the impact tariffs have had on bringing material from other countries to the United States. Imports have slowed due to high tariff costs, which has compounded the problem of material availability.
FUTZ: And many countries have closed manufacturing and production totally. They are still working to get the factories back up and running. Then, outside of manufacturing, there are the countries where we source our raw materials. Going back to my example of copper, which comes mainly from Chile and Peru, South America is still in the middle of the pandemic, which is creating huge disruptions in mining that are straining the chain supply. Also, it is much more difficult to get your hands on international products due to import/export disruptions. The weather is another important factor. Last year, hurricanes that hit the coast destroyed several factories that make resin to make plastic pipes, and they are rebuilding. And we all remember "snowpocalypse" in February; we are months away, but we are still recovering. We have damaged factories and adjusters are struggling to keep up with the volume of claims. These repair projects are ongoing and have generated massive orders for materials… which brings us back to supply chain issues.
ZANDY: And it's created shortages for things that we don't usually think about, like plants. With deep frosts last spring, wildfires out west and trucking issues. So many things that have been tangled and layered on top of each other.
PRESSLEY: I learned that much of the adhesive stored online was destroyed due to storm related factors. This killed a lot of inventory that manufacturers had, so we now have a severe shortage of adhesives. When do you think about the type of products that adhesives go into? That's pretty much everything related to construction.
MAY: The storm impacted concrete plants around the DFW area; many were unprepared for the prolonged cold weather. The loss of a key kiln in Midlothian, coupled with increased demand for cement, has put a strain on concrete supplies. Supply and demand are intense, especially with the increase in housing construction.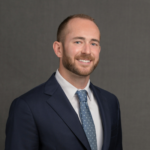 FUTZ: The single-family housing market has gone crazy, and that's another piece of that puzzle. For example, we have a PVC manufacturer that has basically stopped producing six-inch PVC pipe because they are trying to catch up on their orders, which are four inches and two inches. This manufacturer's supply chain model has changed to accommodate the boom in the housing market, and now its production is geared to meet that demand.
ZANDY: Let's dig deeper into the supply chain and talk about the role played by the labor shortage.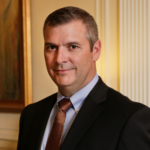 GARRET: It's worse than before Covid. We are experiencing labor shortages in all areas. It's not just manufacturing or construction; it's the scrap side and everything else for structural steel. Even in sourcing the raw material, there are labor shortages in mining, in the first mills where it is roller-pressed, and in shipping. At each stage of the supply chain, there is talk of a labor shortage.
PRESSLEY: Shipping is noticeably down right now, and that's in all areas – getting materials from where they've been shipped to where they're made, and then getting those products to job sites . Labor shortages played a significant role in product shipping and transportation, which added stress to already long product delivery times.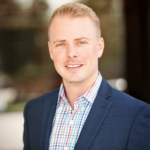 MAY: We have a small fleet of our own trucks and drivers, and we still see challenges there, to get enough drivers in the seats. Our suppliers tell me they have the same problem.
GARRET: Hiring is a big problem. In fact, we recently hired an internal recruiter just to work on this for us. Before the pandemic, we were trying to go from working 5,000 hours a week to 7,000. It takes time to sell enough product to reach that number, but now we're also being slowed down by how many people we can hire on the market. We have not been able to increase our working hours at all. But I don't think it's just a problem in structural steel fabrication; I think this is a problem in all industries.
FUTZ: There are cascading effects, downstream, that you wouldn't have anticipated until you started to feel them. We see quality issues on raw materials from manufacturers, on things like valves and pipe fittings. I have never heard of this before. Now part of the overall process is to communicate this to our wholesaler and eventually to the manufacturer. This feedback loop creates greater complexity in the overall supply chain that we must resolve, in addition to doing our best to predict.