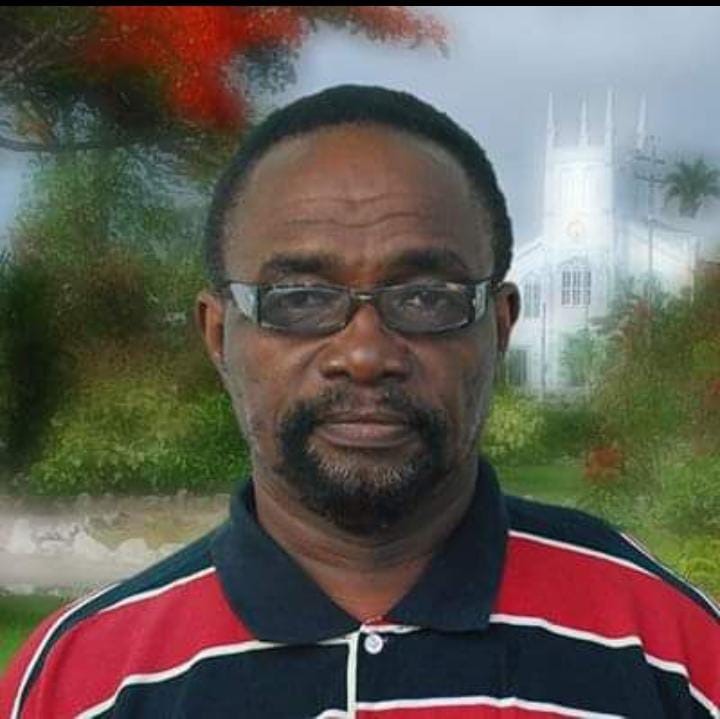 Artist Angold Thompson dies after being trapped in house fire
Former Managing Director of Guyana National Printers Limited and artist, Angold Thompson died today after a fire of unknown origin destroyed his Campbellville residence.
Thompson, 76, of Lot 73 John Street, Campbellville was trapped after returning to the burning building to collect some of his belongings.
The fire, which started around 2 a.m., destroyed a two-story wooden and concrete structure, where about eight people lived.
Kioja Thompson, a son of the deceased, during an interview with Stabroek News, said he was awakened by the cries of "fire!" of his niece who lived in the front part of the house.
The man explained that he immediately stood up and began to check where the fire was. While checking in, he observed smoke emanating from a middle room and quickly walked to the pipe with a bucket as he attempted to put out the fire.
However, as he returned to dump the water, his efforts were unsuccessful as the fire quickly escalated. Afterward, Kioja said he heard his niece who was trapped in a back room calling for help and instantly smashed a window to save her.
At that point, he said his mother, assisted by Angold, was exiting the house via the front staircase, but he later learned that his father had returned to the burning house to collect items. Kioja said he tried to go up the front stairs to find his father, but the fire was too big.
He then attempted to access the burning building through the back entrance, but with the thick smoke he could not see the door. He called his father but received no answer.
The man said he then rushed to his apartment and quickly grabbed his cell phone before jumping over the back fence to escape the blaze.
Kioja said "words cannot explain" how they feel about her father's death.
Although Kioja could not estimate their losses, he noted that he had recently taken out a loan in the amount of $ 600,000 to build an apartment in the residence. Those wishing to offer help to the grieving family can contact them at 676-9496.